A Local Designer Shows Us Her Rad Boat-Like Home & Workspace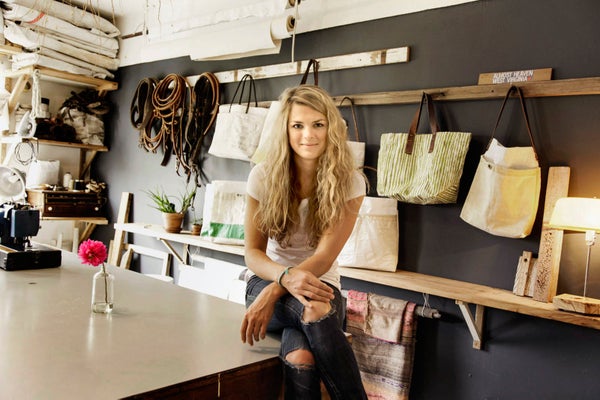 What's up next for you?
"Long-term goals include expanding the line to include textile design, furniture, interiors, and possibly opening a storefront. As for the near term, I am excited about a new collaboration with Kelly and Rod at The Perish Trust combining vintage textiles with simple furniture design. Stay tuned for the collaborative release this fall!"

The laid-back lady, sitting pretty in her space.
---