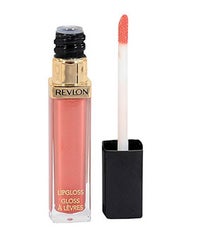 Don't get us wrong, we love a bold lip. Give us that oxblood or crimson lipstick, and we may just build our entire look around it. But as we feel hints of spring in the air and we slowly make our way into our transitional wardrobe items, you know we're switching up parts of our beauty routine, too. When we're in the market for a lighter-on-the-lips option that can still deliver, we opt for glosses with serious shine factor.

Indeed, sometimes all it takes is a little gloss to glam it up. So, whether you're seeking a colorful or sheer option, or if you're just looking to add some plumpness to that pout —  heck, even if you want to see if there's any truth to that Lil Mama anthem — we found the absolute must-try lip glosses that are definitely poppin'.



Like this post? There's more. Get tons of beauty tips, tutorials, and news on the Refinery29 Beauty Facebook page!