Throw A Super Bowl Soirée In No Time, On A Dime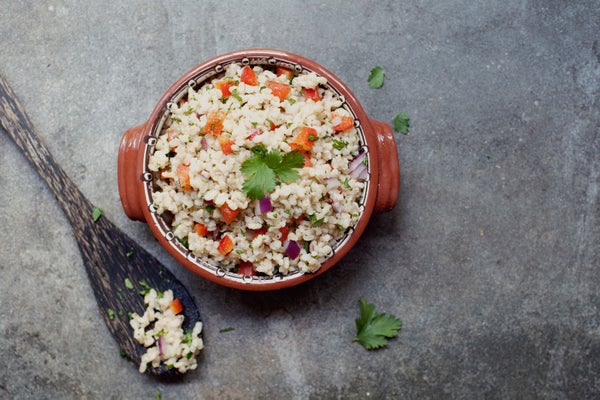 Mexican Brown Rice Tabbouleh
Delicious on its own, this bright and zesty rice is perfect for soaking up the juices from the chili. The kick of lime and fresh cilantro cuts through the rich and savory flavors of the chili. You can also switch out the brown rice for quinoa, if you want a higher-protein side.  

Ingredients:
2 cups brown rice
1 medium red bell pepper, diced
1/2 small red onion, finely chopped
1 garlic clove, minced
2 limes, juiced
2 tablespoons olive oil
1/2 cup chopped cilantro
2 tablespoons chopped mint
Salt and pepper

Directions:
In a pot, cover the brown rice with 4 cups of room temp water, and bring to a boil over medium heat. Bring it down to a simmer, cover, and cook for about 45 minutes, until all of the water is absorbed. Take the pot off of heat, and let it stand for 10 minutes. In small bowl, combine the lime juice, red onion, oil, and some salt and pepper. Add all of the ingredients to the rice, and dress with the red onion mixture.  Add salt, pepper, and lime to taste, et voilà, the yummiest rice yet!

Photographed by Claire Thomas.
---