10 Cool S.F. Couples Show Off Their Totally Loveable Style!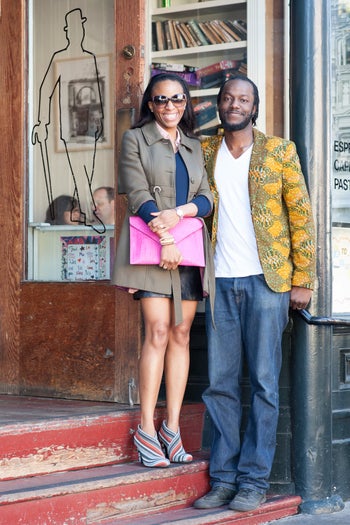 Names: Temi (left) and Tobi Adamolekun (right)
Hood: Potrero Hill
Gigs: Director of communications for Ne Temeas Group and architect
Been Together: 7 years
How They Met: Through friends on holiday in Nigeria.
First Date: They went out for Chinese.

On Temi: Old Navy skirt, ASOS shirt, jacket from Ambiance, Philippe Audibert and ASOS bracelets, Tiger Tem clutch, and Carrera sunglasses. On Tobi: H&M shirt, Atelier Olu jacket, Kooples jeans, and Pataugas boots.
---