Photo of the Day: What Made The Male Models Turn Into The Paps?
comments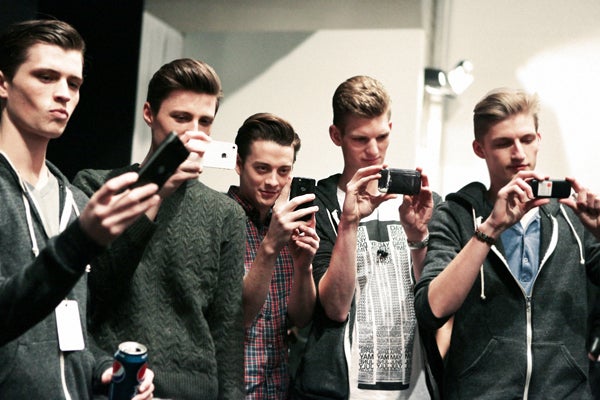 Hey boys, what's the hold up? Why the fuss? Five coiffed and captivated fellas
backstage at Richard Chai
couldn't be pulled away from, uh, whatever it was on the other side of that camera. If it were us, we would say maybe David Beckham or some kind of an adorable pet...but we're not sure if any of those apply. Help us out: what the heck turned these models into paparazzi? Enlighten us in the comments section.
Photographed by Tracy Wang
Photographed by Tracy Wang