On Tour: 6 Pandora Employees Show Us Around Their East Bay HQ!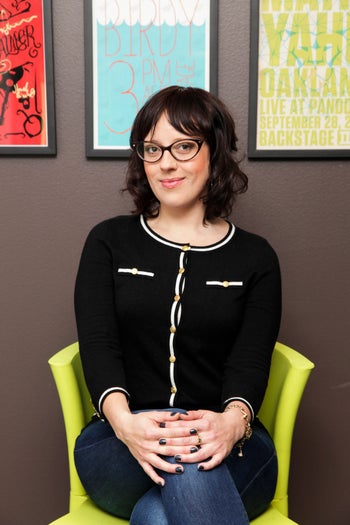 Name: Kate Haskell
Position: Listener Advocate
Current Pandora Station: Lush Radio

Tell us a little about what you do at Pandora:
Kate: "I talk to hundreds of listeners every day from all over the world. A lot of folks write to us for help navigating Pandora, or finding their favorite music, and a lot of times people just write in to let us know how much they love Pandora and to share how we've impacted their lives — which is pretty cool. I also lead the team that writes, edits, and maintains all listener communications and our knowledge base."

What do you love most about working at Pandora?
Kate: "Why, the music, of course! Working with so many smart, talented people who share my musical curiosity is a dream. I discover new music on a daily basis, and then I listen to it all day while I get paid. As a company, Pandora is also very supportive not only of the artists featured on our site, but the musicians, writers, artists, and comedians who work for them as well."

What items in your closet get the most play?
Kate: "My oxblood suede and leather high-heel saddle shoes by G.H. Bass & Co. and a dark brown, hand-knit vintage cardigan that has magical color flecks that somehow complement everything."

Where do you shop in the Bay Area?
Kate: "Since I buy mostly vintage pieces, it's a secret."

Kate is geek chic in a Mango cardigan, Adriano Goldschmied jeans, Tom Ford eyewear, and Bamboo shoes.
---