Nate Berkus' Design Directors Show Off Their Chicago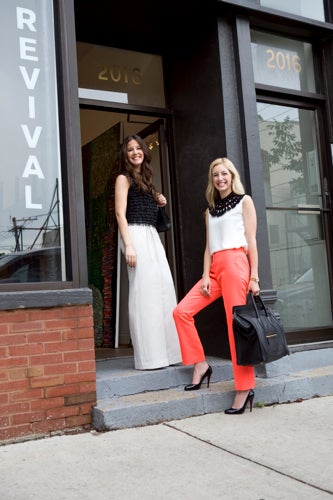 How would you describe your personal style?

Lauren: "I like classic, tailored pieces accented with a great piece of vintage jewelry."

Sasha: "Thoughtful, refined and classic."

On Lauren: Marc Jacobs top, Vanessa Bruno pants, YSL Tribute sandals, vintage crystal necklace, Chanel 2.55 bag.
On Sasha: Jil Sander pants, Zara blouse, Marni necklace, Christian Louboutin pumps, Céline bag, vintage cocktail ring.
---