22 Snaps Of Limitless Style From FLAUNT Mag's Fashion Editrix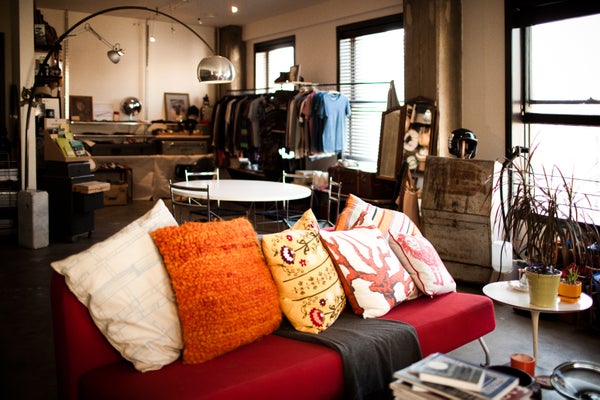 Where are all of your groovy pillows from?
"God, the pillows have come from all over! I typically shop in Silver Lake, though."

On that note, where are your decor go-to shopping spots in L.A.?
"I've got to admit, I'm a thrifter. So, most decor is purchased from a flea market or thrift store. Some items were even found on the street and refurbished. For instance, one chair is a Jens Risom saved from a dumpster in S.F.'s Mission neighborhood."
---