Now You're Cooking: 9 Must-Know Tips To Boost Your Kitchen Cred
We love to eat, but we're not exactly Top Chef-material when it comes to whipping up a spur-of-the-moment dinner. (Unless mac-'n'-cheese counts? No? Never mind then.) To remedy the situation, we decided to master some basic skills and step up our game in the kitchen. How? We sat in on the monthly cooking class at Georgetown resto 1789, where chef Anthony Lombardo showed us how to make Chicken Cacciatore and braised beef short ribs — two super-easy, hearty dishes that are perfect for a cold winter's night. Plus, we picked up enough tips in two hours to make us better cooks for life — and we're about to share them all with you. Click through for the full dish, and prepare to get hungry.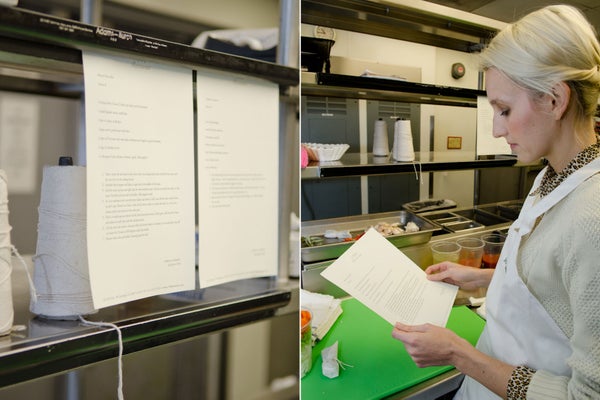 Photographed by Marshall Johnson/The President Wears Prada

It seems like a no-brainer, but reading a recipe from start to finish before you begin is essential if you want your meal to be ready on time. Trust us — there's nothing more disappointing than missing the line that says "Bake for three hours at 350 degrees" when you're already starving.