1 Girl, 4 Looks: Haya Tetroashvili Masters The High-Low Mix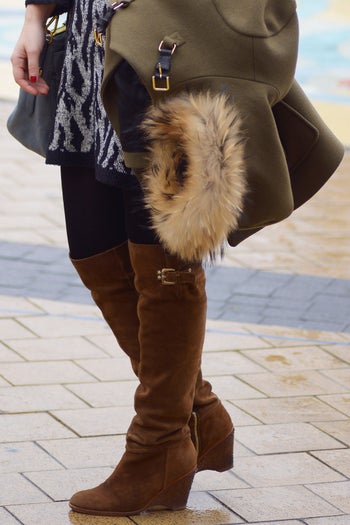 What made you decide to start a blog?
"I first started a private fashion blog back in 2008, and only shared it with my circle of friends, but I didn't have much time to invest in it due to work. When I moved to D.C. in September 2011, right after I got married, I couldn't work until I got my green card, and I had a non-existent social life. I decided to start GoodGoodGorgeous as an outlet for my style and fashion love — it was a way for me to stay connected to fashion, learn about the new era of blogging, meet like-minded people, discover new designers and brands, and simply keep my brain active while creating something I was passionate about. People started asking me to post photos of myself and my style, so after much hesitation, I did. My blog really helped me through the process of moving to a new city and starting a new life!"

Silence & Noise dress.
---