Stylist Jessica Malafouris Wants To Thank Her Mom For Her '80s Fashion Memories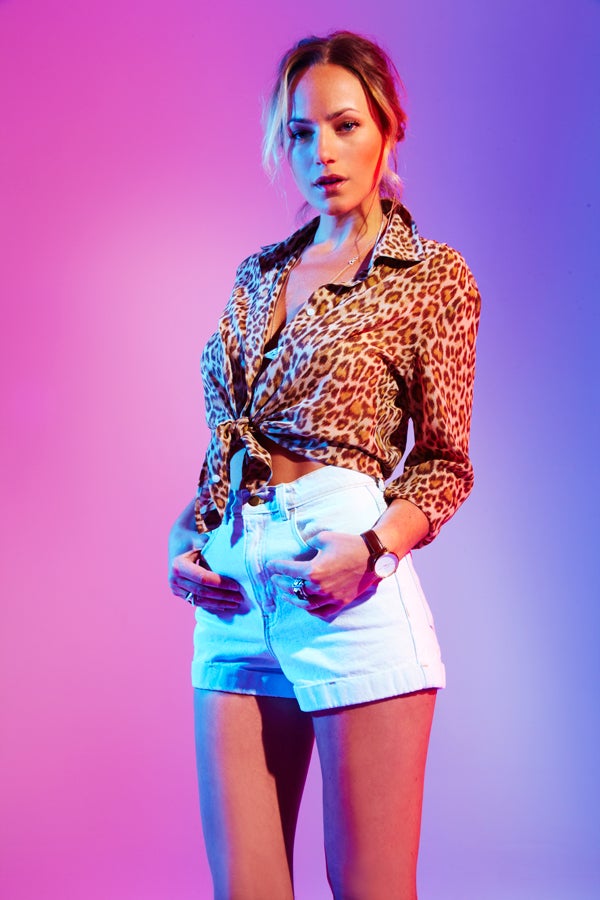 Believe it or not, it's been 30 years — an entire generation — since GUESS' original, three-zip Marilyn jean put their mark on fashion forever. To celebrate, the brand is going back to its roots with a new campaign featuring the star of its classic ads, Claudia Schiffer, and releasing a limited-edition line of updates on their iconic pieces. To join in the festivities, we snapped 30 of our favorite fashionable friends wearing the vintage-inspired 30th anniversary collection and asked them what GUESS means to them. Thirty women, 30 days, 30 sexy years of GUESS.

For more about the collection and GUESS' 30th birthday, go to www.GUESS1981.com.

Name: Jessica Malafouris.

Ten-second bio: After a successful career in modeling, Jessica has spent years working as an equally successful stylist.

Favorite '80s memory: "Although I may not have appreciated them at that time, I now love the ridiculous matching outfits my mother liked to dress my sister and I in. Bows, flowers, just prints, muffs… Ah, the '80s. Thanks, Mom!"

Favorite GUESS memory: "Guess…"




Favorite returning '80s fashion trend: "To be quite honest, I feel as if the '80s have never left. With each season comes another homage to the '80s, whether it's shoulder pads, bodysuits, headbands, legwarmers, or high-waisted skinny jeans. I, personally, fancy colorblocked pieces, cutouts, bold stripes, and, of course, neon. Now ladies, don't just throw all these things together and call it an outfit; it is truly a gift to be able to subtly incorporate '80s flair without looking like a highlighter. I guess that's what I love about GUESS — it's subtle, sexy, and so '80s."

Drew Anniversary Top, $79, available at Guess.

Photographed by Michael Flores