Spice Up Your Holiday With These Fun, Festive Gift-Exchange Games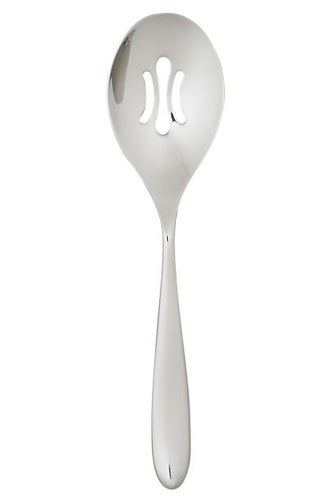 Spoons: Holiday Edition
Ever played the card game Spoons? This is basically that, but replace the spoons with unwrapped gifts.

Arrange for each participant except one to bring an unwrapped, inexpensive present. The dealer begins with a full deck of cards (or two, if you are playing with a large group), giving four to each player (including the dealer). The aim is to obtain four of the same card. The dealer draws one card, decides whether or not to keep it, and discards that card or another from the original hand to the right. The player to the right picks up the card and does the same. Once you have obtained four cards, you can grab a gift — and the faster you go, the better, because you don't want to be stuck with the lamest gift in the pile, or worse, no gift at all! The game continues until all gifts are gone and one person is left empty-handed.

Slotted Spoon, $9.95, available at Crate & Barrel.
---