Musician Foxes Spills On Her Vintage-Vixen Style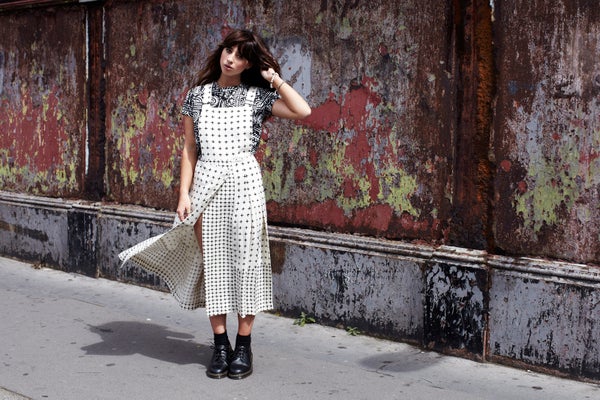 Urban pioneer woman. Louisa wears her own vintage T-shirt, a Topshop Unique pinafore dress, and Dr. Martens boots.

How did you realize you wanted to be a musician?
"I think everyone around me knew I was going to be a singer from a young age. I was always the annoying child at family gatherings that insisted everyone listen to me sing Celine Dion's 'My Heart Will Go On,' standing amongst the Christmas turkey on the dinner table. Luckily, I stopped being so annoying as I grew up though. [I] started to write diaries — mostly poems — about boys with floppy hair and Eminem lyrics. Luckily, I grew out of that and started to write my own."
---