A Star Designer Invites Us Into Her Dreamy Little BK Cottage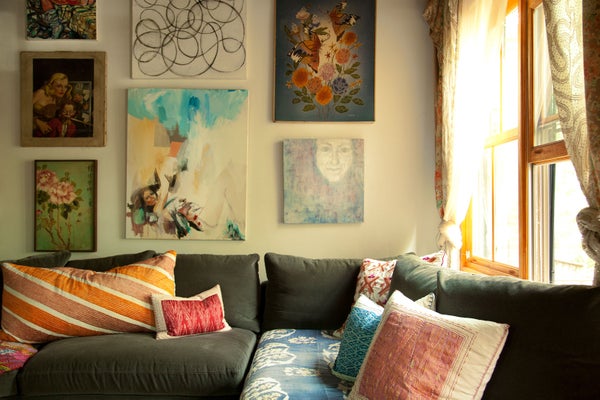 What is your biggest source of inspiration when it comes to decorating your home?
The find of true treasures, be it art, textiles, objects, or furniture... The beauty of each piece I own, from my chandeliers to my rugs to my embroidered elephant family — it's all unique and special and priceless in my eyes. Each piece I found somewhere from someone, and therefore each has a story.
I am inspired by beauty and color. Having the treasures I have hunted throughout my home keeps me happy and entertains my eye."
---