The Coolest Fashion Jobs In Washington — & How To Land Them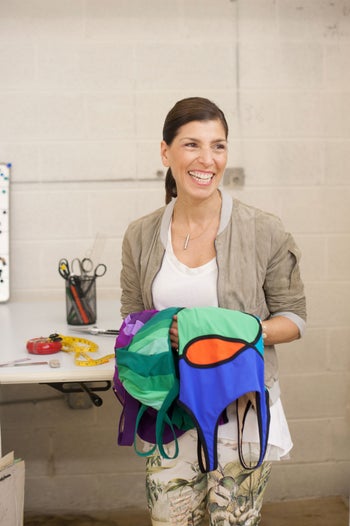 What are your plans/dreams/goals for the next five to 10 years?
"I hope to still be running marathons, creating beautiful things, and sipping Prosecco with family and friends at my beach house on Cape Cod."

If you didn't have your current job, what would you be doing?
"Fashion, or at least the delicate construction of clothing, is in my blood, as my grandmother was a seamstress and my grandfather, a tailor. I can't imagine myself doing anything else."

Fill in the blank: "The best part about working in fashion in D.C. is ____________."
"So many things to be inspired by: strong women that embody who I design for, the multicultural environment. We have been able to grow our business at a more manageable pace than if we were in New York. And working with Pum and Jake [Lefebure] at Design Army."

Abrasha necklace.
---