200+ Bracelets: Who Has The Best-Dressed Wrists In NYC?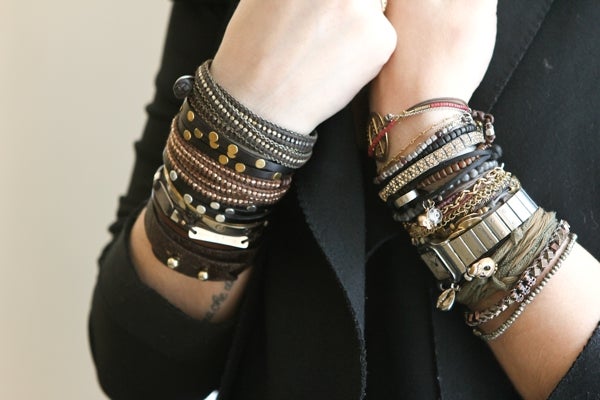 Charlotte Brennan, Designer

Where is each bracelet from? (from the hand upward)
Left arm:
"Gas Bijoux
Helen Ficalora x3
Colette x3
Phillipe Audibert
Cartier
Colette
Gas Bijoux
Unknown
Gas Bijouz x3
Zadig + Voltaire
Cartier Watch
Gas Bijoux x2
Unknown
Gas Bijoux
Unknown"

Right arm:
"Chan Luu
Gas Bijoux
Chan Luu
Gas Bijoux
Cartier x2
Unknown x2
LaCountrie"

Any great stories behind the arm candy?
"Every one has a meaning behind them, from who bought them for me, to where they were bought. They explain who I am and why I do what I do!"

Have any tricks or tips for layering bracelets?
"Separate them via style to make each one pop out!"
---