The Quick Brow Trick You NEED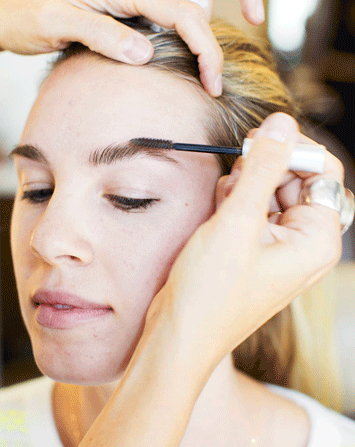 Photographed by Steven Simko.
Brow mousse is super useful but not entirely necessary. Not to knock it — we've been personally devoted to plenty of brow mousses. It's probably the best way to create a completely natural-looking bold statement brow. But, as this tutorial on The Beauty Department illustrates, you don't really need it if you have a few other key products.
So, what's the trick? It's so simple, we don't know why we didn't think of it. All it takes is a disposable mascara wand or a spoolie brush, a little bit of water, and brow powder (or an eyeshadow that's the shade you want your brows to be). Head on over to TBD for the full, detailed DIY. Your brow game will never be the same. (
The Beauty Department)