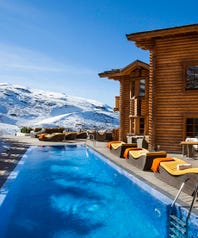 It's the same old story. You take off during the holidays, roll back into the office in early January, and, after a few moments of checking emails and shuffling papers around, you start fantasising about getting the hell out of town — stat. The question is, where to go? You've done Paris. You've done the Alps. And, after that raucous hen night last year, you definitely won't be showing your face around Ibiza anytime soon. It's a first world problem, sure, but it's a problem nonetheless.

There, there. To help you avoid any vacation ennui, we've rounded up eight off-the-beaten-path destinations to liven up your 2014 travel plans — from drop-dead-gorgeous tropical locales to dramatic ski resorts that'll blow your mind. Now, it's up to you to convince your boss to give you more time off.




Want even more R29? Get the latest news, tips, and can't-resist stories delivered straight to your newsfeed, in real time.