Velvet Crush: 4 Ways To Wear Fall's Most Luxurious Fabric
Photo: Maria Valentino/ MCV Photo.
If Yves Saint Laurent did work-wear, he might have come up with something like this. Midnight blue velvet could skew a little lounge lizard, but we promise that in these sleek, shrunken proportions, it's perfect for work — and for saving you from your office's overachieving A/C system (that's still on in October…why?).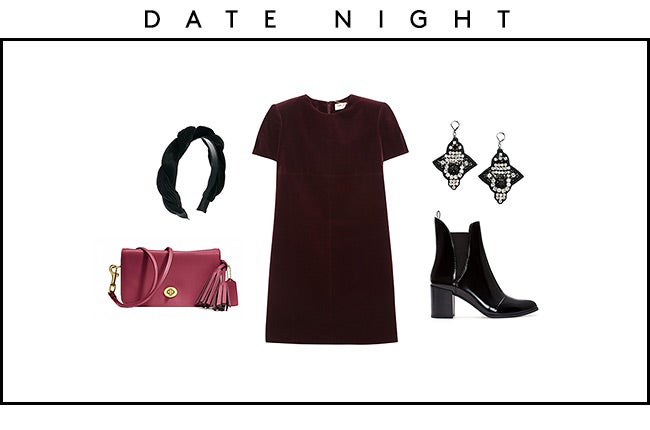 A velvet headband and a babydoll dress. Now, we know what you're thinking: What is this? Picture day, 1993? But, don't worry, this look is pure grown-up glam. The key is the thigh-grazing hem on this dress and boots that are way more badass than your second-grade tapestry flats.
If fall's standard-issue cords feel a little snoozy, snag some velvet skinnies for a luxe update that's still wear-all-weekend comfy.
Check out Trend Tracker for more genius ways to wear our favorite fall trends.
Market Research by Willow Lindley
How To Wear Velvet - Luxurious Fall Clothing