Do Over: Step Up (And Down, And Sideways) Your Stripe Game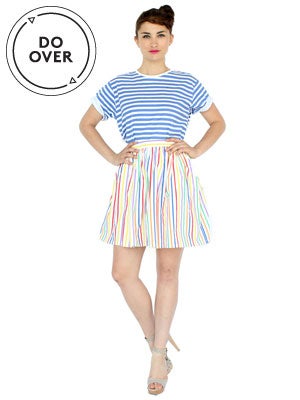 There's no doubt that stripes are everywhere this summer. From vertical-striped jeans to horizontally ticked bateau tops, we're loving all things lined. But, how can you take this classic closet staple to the next level? Mix and match 'em! Thick with thin, vertical on horizontal, this is print mixing at its easiest. And, trust us, you'll still look super classy while expressing your personalized stripe look.
Looking for more, one-of-kind vintage pieces? Head to
Refinery29 Shops
to stock up now!