6 Indie Beauty Brands You Need To Know Now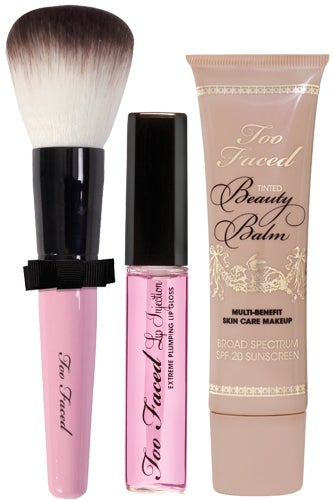 Too Faced
Conceived in 1998, Too Faced Cosmetics was started by Jerrod Blandino and Jeremy Johnson with $20,000 and a Visa Card. "We were young and financially challenged!" says Johnson. "My favorite line when meeting with labs was, 'Do you take Visa?'"

Luckily, they did. With a little determination the two created a line that is now one of the most successful independent beauty brands in the world — but not without a little risk taking. "We laugh about this now, but during our first week of business we decided that we wanted to be in Vogue." says Blandino. "We purchased a copy of the magazine, read the masthead to get the name of the editor, and sent a letter with a box of products that day to Amy Astley. We received a call from Vogue soon after, confirming a half-page feature. We have it framed in our office."

Why We Heart It: Too Faced has been our go-to for sexy, sultry products since day one. We look forward to its holiday palettes every year and can't get enough of the 'Teddy Bear Hair' brushes — super soft, cruelty free brushes that blend to perfection.
---