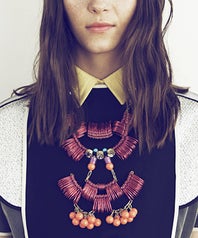 While the changeable Great British summer makes it difficult to take warm-weather trends 100-percent seriously — since you never know if the sun will be blazing or the hail will be pelting — a well-chosen piece of jewellery will never let you down.

Plus, it'll MAKE your holiday wardrobe, especially if you're looking to pack light without being bored to tears. Ahead, all our favourite undiscovered go-tos. You're gonna love 'em, we promise.

Want more local flavour? Like Refinery29 London on Facebook for insider tips on the coolest spots to shop, eat, party, and play.