Our Favourite Stylish Chef Is Throwing Down In A Cook-Off This Weekend!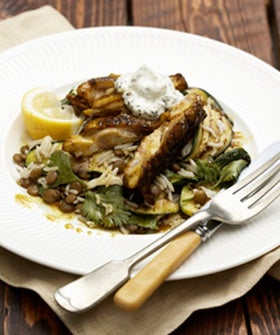 Got plans for Saturday night? Now you do! TV chef and retro maven Gizzi Erskine is teaming up with chef Carl Clarke at his pop-up restaurant, Disco Bistro, for a one-day-only cook off.
But vegetarians and vegans, beware: This culinary event isn't for you. The menu is all about chicken. We're talking popcorn, buttermilk, and tantalizing chicken-fat fries. Now that we'd like to try. If you're up for it, peep the deets below, and get a ticket before they sell out!
(Hot-dinner.com)
Tickets: $35
When: Saturday, February 9, at 6:30 p.m. and 9 p.m.
Where: Disco Bistro, The Rising Sun, 61 Carte Lane, London, EC4V 5DY
Gizzie Erskine Cook-Off, Carl Clarke Pop-Up Restaurant