Brooklyn Nets Cheerleader Outfits Aren't Ugly, They're Clueless!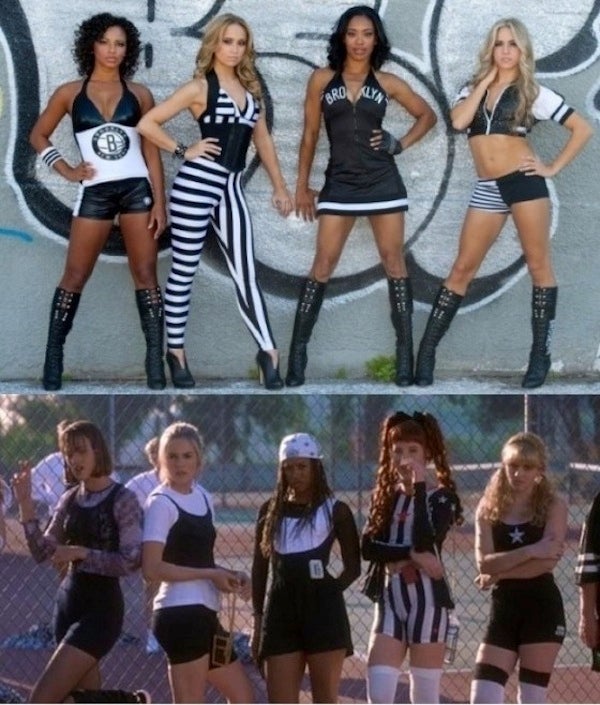 New logo, new stadium, new cheerleaders! Everything's looking up for the Brooklyn Nets these days. Happy for them, sure (despite the controversy and
New York Magazine
's claim that
Brooklyn is over
), but to be honest, when we first saw the new cheerleader uniforms, we couldn't help but find them ugly. How wrong we were.
We were too blinded by fear of change to realize that they're not ugly; they're just
Clueless
! FashionIndie examined the costumes side by side with Cher and the gang's gym outfits, and lo and behold, there's definitely some sartorial cross-pollination going on here. Maybe they actually looked to the '90s classic for inspiration, or maybe Cher's sense of style is so ingrained into our collective subconscious that everything is secretly a reference. (
FashionIndie
)
Photo: Courtesy of the Brooklyn Nets/Paramount Pictures.
Brooklyn Nets Cheerleader Outfits - Cheerleaders Style